Toby Negus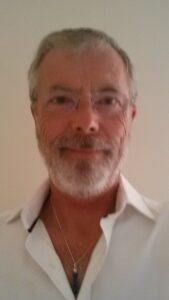 Toby is qualified as a Cognitive Behaviour therapist, in counseling, coaching, and as a Ho'oponopono practitioner. He is a published author of three books on self-development: The Heart knows what the mind cannot see,  'The Sacred You – how to be your own saviour, A Spiritual Journal – a collection of art and writings celebrating the human spirit. And a children's book on manifesting 'The Boy Who Dreamed in Colour'. He is a collaborative author of Conscious Creators books and magazines that have become best sellers on Amazon.
Toby Negus is an artist, both with paints and of the spirit. His work reflects a deep commitment to meeting life on its terms and an equally deep understanding of human nature. I appreciate the gentleness and empathy with which he approaches fellow humans in his writings. –Jacob Nordby – Author of The Divine Arsonist and Blessed Are the Weird – A Manifesto for Creatives.
Toby has studied and taught spiritual and personal development in the UK and around the world for over three decades. This journey has caused the acquisition of an abundant treasure of principles that help free the mind and heal the heart in practical and sustainable ways.
Website: www.tobynegus.com
Email: toby@tobynegus.co.uk
Utube:  www.youtube.com/c/TobyNegus
Facebook:
www.facebook.com/toby.negus
www.facebook.com/OriginalArtWords
Amazon Author page: www.amazon.com/author/tobynegus
Twitter: https://twitter.com/tobynegus
Instagram: tobynegus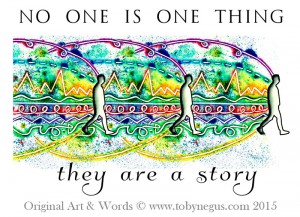 Workshop feedback
I recently enjoyed watching & listening to Toby Negus give a talk presentation with slides and with copies of his books, cards & prints. What an absolute gift this has been. Toby is down to earth, very practical & no-nonsense, & at the same time, he is offering an utterly exquisite, from-the-heart inspiration that did not fail to touch & to enthuse everyone present.
Toby's books are a joy. The Sacred You is a weaving of practical & uplifting, intelligent insights & awareness' about who we are & of our wonderful, unique & individual potentials, individually & collectively. It gives a lift if you are feeling low, or/& is simply most enjoyable & thought-provoking if you are just interested in deep, thoughtful concept, contemplation & inspiration of your Sacred Self. These books are not religious, they are spiritual in the widest sense. There is no preaching to believe in anything, but Toby's words & illustrations gently lead the reader into a profound place of Who You Are, & there is the space within the pages to weave your own experiences of life & it's meaning in many ways. The Sacred You is also filled with beautiful drawings on most pages alongside the text which are an inspiration in themselves.
In person, Toby is a super speaker & he answered questions from the audience with grace & wisdom. Toby sells delightful paintings, prints & cards, calendars and other items featuring his artwork & quotes. My thought during & after his talk was that if I placed these pictures around my home I would offer myself the opportunity for relaxed, deep & inspiring contemplation throughout my day or evening. Which I have done! Magical. Thank you.
Keep in touch