The Sacred You – how to be your own saviour
The meaning of life is in our mind and why we do what we do has put it there,
The purpose of life is in our heart and we have known it all along.
We are a phenomenal life. We have within our mind, a God like ability to create our life and give it meaning. We have in our heart a touchstone for what is truly important, for it is our heart where we always go to, to find our purpose of life. But the world can easily make us feel that we are not enough, that there is not enough time, money or love to be who we are.  This book will show, in simple and profound terms, that we have within ourselves all the resources we need to be who we love. That we are enough! That we don't need 'more' to give the unique gift of who we are to the world.
The Sacred You – available from my 

shop 

or from 

Amazon

 
'Clear, concise, lovely illustrations. This books provides meditative size ideas about life and the universe. A nearby book, that you will want to stay close to. Thank you'
'an enlightening and powerful reading experience that inspired me to rethink my views & beliefs. Without question this is a book I would recommend to others or give as a gift'
' It provided me with great reminders of how life should be lived. "Within our vulnerability, there is an indomitable strength." What a pleasure. Thank you Toby'
The Heart Knows What The Mind Cannot See
Contemplation's and wisdom's that heal the heart and free the mind.
When our heart and mind are in harmony there is little we cannot do.
The book is a source of idea's, inspirations and contemplation's that help heal the heart and free the mind, it can be used as a tool for self development and self awareness or as a self divination tool to answer a question.
The Heart Knows – available from my

shop

or from

Amazon

 
The Sacred You – Learning to love yourself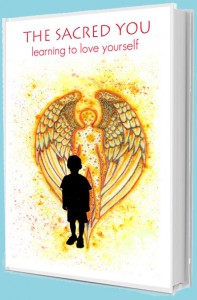 If you were told that there was a life that existed in a place where all was possible, where that life could experience any feeling that it chose, where it could create anything that it so desired.
Where every thought and every breath was supported and blessed by the purpose it chose.
Would you not love that life deeply? Love the fact that you were, in truth, on a sacred journey.
Extract from The Sacred You – Learning to love yourself. to be published in 2017
Co Author of Conscious Creators – How to use the law of attraction